Welcome
Dr Michael Dayton Psychotherapist & Counsellor Naas Co. Kildare provides a professional, confidential and non-judgemental service to clients who may have issues or concerns in the following areas:
• Anxiety,
• Depression,
• Trauma,
• Work-related issues,
• Relationship issues,
• Panic attacks,
• Low self Esteem,
• Identity and Sexuality,
• Bereavement and Loss.
All therapies are designed around the individual needs of the client, where confidentiality, respect and trust are key to the therapeutic engagement.
In my therapy sessions we will work together to address your current issues and challenges in an effort to improve more positive thinking and behaviours. I will help you 'reframe' your reactions and provide you with valuable tools to cope with life's obstacles.
Good therapy depends on establishing a trusting and caring relationship between client and therapist, and where this exists great progress can be made-progress that we may not even have thought possible.
I am confident that you will find my personalised, individual therapy beneficial and hopefully inspirational.
"The greatest discovery of my generation is that human beings can alter their lives by altering their attitude of mind"
(William James)
Quality care you can count on
If you find that you are struggling with any of the areas listed above, it might be worthwhile talking to a qualified professional Psychotherapist or Counsellor who will assist you with that which challenges you. I am a professionally qualified Psychotherapist & Counsellor in the Greater Naas area [Co. Kildare] and I would love to help you on your journey towards healing and self-discovery. Life can be overwhelming at times, but I am here to guide you through the obstacles that may be challenging you. My goal is to help you understand yourself and that which challenges you more deeply, and ultimately to cope better with that change or challenge.
FEES:
Sliding scale of fees to take account of circumstances with special provision for Senior citizens, Students and the unwaged. Therapy sessions typically last between 50 mins to 1 hour.
OPENING HOURS:
| | |
| --- | --- |
| Mon | 08.00 – 20.00 |
| Tue | 08.00 –  20.00 |
| Wed | 08.00 – 20.00 |
| Thurs | 08.00 – 20.00 |
| Fri | 08.00 – 20.00 |
| Sat | 09.00 –  13.00 |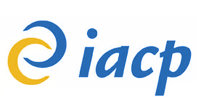 Dr. Michael Dayton MIACP
Dr. Michael J. Dayton, ED.D (TCD)., BA (Psych. & Counselling) Dip. Psych. & Counselling., P Cert CBT., M. Comm. Hons.(P.Admin)., B.Tech. Ed., HDE., Dip. M.Eng.
My Approach to Psychotherapy & Counselling:
At initial consultation, all clients are assessed and consulted with, as to the best modality of therapy that meets their needs. This is very much a joint process and forms the basis for a strong therapeutic relationship going forward. My overall therapeutic approach is essentially Integrative, meaning it combines elements of Psychodynamic, Humanistic, Psychoanalytical and Cognitive Behaviour Therapies.